Our second full day on Phangan was set aside for exploration and adventuring (to begin after an hour by the pool reading our books). We took our little scooter north to Choloklum Bay. The drive was stunning: hilly, tropical, and a little wild!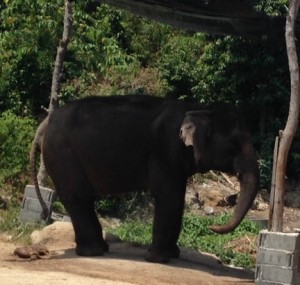 The first stop was breakfast. We were hungry but of course we insisted on looking for just the right place. We parked in Choloklum Bay and found the perfect breakfast spot where we had coffee shakes, eggs, and fruit & yoghurt.  The simplest and tastiest breakfast.  We wandered through the "fisherman's village" immensely enjoying the contrast of  colourful fishing boats against turquoise water but less so the smell of drying squid and cuttlefish.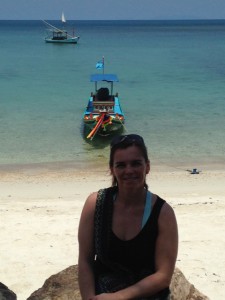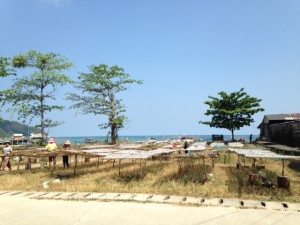 Finally the intense heat drove us back to our scooter (a popsicle) and a cooling drive home to our resort. We took up residence by the pool for the remainder of the afternoon and took in a perfect sunset!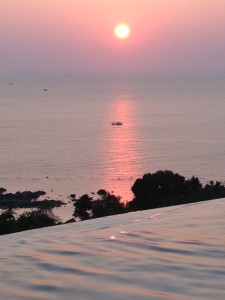 One of our favorite discussions is where (and what) to eat. We have been wanting to try a treetop restaurant at the end of our resort's road so we got dressed for dinner and walked to "Big Mountain". We were excited by the menu, which featured interesting and unique dishes with many vegetarian and vegan options. We settled on steamed vegetarian spring rolls with peanut sauce, pumpkin stuffed naan bread, and red curry with beans, chickpeas, and vegetables. Everything we tried was more delicious than the dish before; I have a feeling they will be seeing us again soon!