Mysha and I woke up for our usual early start at 4:30am in 'cooky' Chumphon.  We decided on a much needed cup of tea so Mysha made her way over to the front desk to request mugs, spoons, and a kettle using nothing but charades and charm.  I had purchased fermented milk by accident the day before so we ended up with yoghurty tea – yuck.  This is when I saw many baby ants (everywhere) so we decided to cut our losses and get the hell out of Dodge.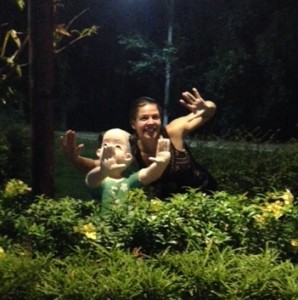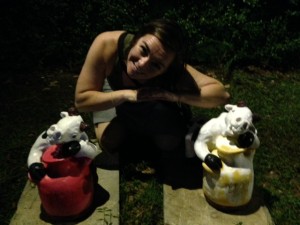 We packed up lightning quick and took a 5:30am taxi and then a 6am bus to the dock to catch a 7am Songserm sunrise ferry.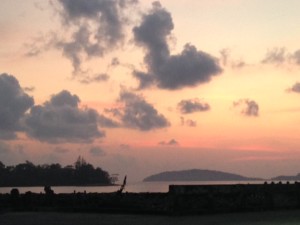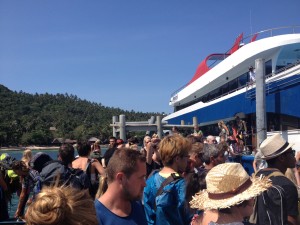 Arrived in beautiful Koh Tao Island at 10am. We made a quick stop at an internet cafe, grabbed a mango shake (capital "YUM") and then arranged a taxi to our beautiful resort. We checked in at the amazing Montalay Beach Resort, situated on the east coast of the island which is remote and very challenging to access.  I am a confident scooter driver and we decided there was NO WAY that we'd be driving there.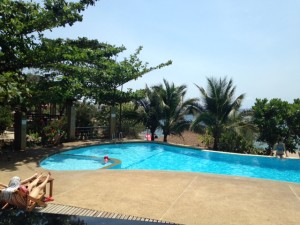 Headed straight to the restaurant for lunch where we had coconut shakes (with rum) and tofu & chicken with veggies & cashews.  This was ridiculously delicious and our waiter was quite amused with our desire for coconut rum shakes.  We continued to amuse him for the duration of our stay with this habit!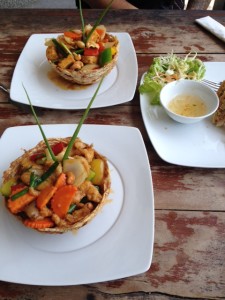 The rest of the day consisted of swimming in the pool, suntanning, and reading.  Once we were feeling adventurous we opted for a walk along the beach, where we discovered a smattering of restaurants and an enticing hike up to 'Jah Reggae Bar'.  Unfortunately his fridge wasn't working, otherwise you would probably still find us there!  We are diligently working on our tans, so we invested some time on the beach until sunset.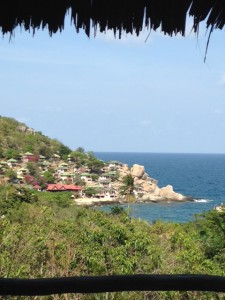 Next up – time for a treacherous walk/hike (backwards walking) up a large winding hill with crazy terrain.  At the top we happened upon a trail which led back down to the bridge via a wooden bridge.  Mysha was hoping that it wasn't going to be some lame boardwalk – she was looking for a 'real bridge' and boy, did we ever find one.
Check out the video below!
We closed off the day with dinner on a beautiful patio overlooking the ocean and watched the sunset.  We were back in our hotel room by 9pm, exhausted from a wonderful day of exploring and playing in the hot Thailand sun.